Global Parents Day is celebrated on 1st June every yeat. This Day is a United Nations observance. United Nations provides a theme for Global Parents Day every year to celebrate and execute the norms of Parents Day.
Global Parents Day Theme 2020
"Appreciate All Parents Throughout The World"

This is the Theme of Global Parents Day 2020. The theme of this year's world parents day stresses upon the appreciation of all parents because of their selfless commitment to children and their lifelong sacrifice towards nurturing this relationship. This theme glorifies the efforts that our parents put for the success and well being of their children. Such kind of selfless efforts and devoted affection brings nothing but only a lasting happiness to the parents. The efforts and commitment that the children put are impossible without the blessed assistance and light of guidance of their parents. Seriousness and dedication of our parents do not let us down in the way towards achieving our targets and founding our destiny. The biggest reward for children is their own achievement and success which makes parents proud and they never feel a grain of tiresome and boredom on the other hand A sense of pride prevails that keeps the children moving forward and forward. Even the most helpless and miserable parents never let their dear children down and keep shedding their own sweat, blood and tears for keeping the kin of their children alive and unharmed.
Importance of Global parents day theme during the pandemic  COVID-19  
There is no doubt in it that respecting our parents is our religious, moral and social obligation however, our responsibility as children increases during this pandemic COVID-19. Since staying at home and keeping social distancing is an utmost and inevitable option for all of us, most of the effect which can reach to our family is usually towards our parents. Our little care precaution can stop us from transmitting this virus to our parents who may have low immunity. Our responsible and affectionate behavior cannot let them feel isolated and lonely in the house even if they come across this disease. Whenever an annoyance that may instigate our minds, arises we must immediately remind their sacrifices and should soothe them without creating any trouble for ourselves as it may ultimately hurt them. Therefore this theme I the context of COVID-19 reminds us to stay alongside our parents every time when we need them or they need us so that we may fulfill the sweetness and fragrance of our lifelong relationship with our parents.
Parents Day Celebrations Activities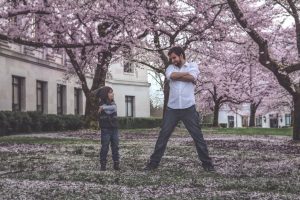 Parents Day is a great opportunity to spend time with our parents. This Day reminds us of the love and affection they have showered upon us, the sorrows they have beared for us and the sacrifices they have made for us.
These are some activities to celebrate parents' day at home and outsides.
Play some indoor games like carom board or cards with your parents
You can visit your parents along with your kids.
Listen some interesting stories from your parents about their past.
Cook favorite dishes of your parents at home
Have dinner with your parents at some outdoor place or restaurant.
Try to understand and fulfill your parent's expectations.
You can also share their sorrows of loneliness and make them relief through visiting the graves of your departed parents whom you might have lost during most of the hardest times
Parents Day Gifts
Gift them books and flowers.
You can gift a packet of a cigar to your father.
You can gift your parents their large-sized framed photo.
You also can gift a framed photo of your kids to your mother.
Gift a wrist-watch to your father.
Give a fragrance of your father's choice to him.
Make them remind their marriage day.
Make them remind the day of your and your siblings' birth.