Parents Day in India in 2022 is on Sunday, 24 July 2022. Every year fourth Sunday of July in India is celebrated as Parents Day.
Parents Day Celebrations and Activities in India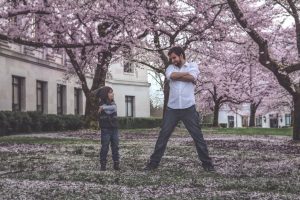 Parents Day is an excellent opportunity to spend time with our parents. This Day reminds us of the love and affection they have showered upon us, the sorrows they have beared for us and the sacrifices they have made for us.
These are some activities to celebrate parents' day at home and outsides.
Play some indoor games like carom board or cards with your parents
You can visit your parents along with your kids.
Listen some interesting stories from your parents about their past.
Cook favorite dishes of your parents at home
Have dinner with your parents at some outdoor place or restaurant.
Try to understand and fulfill your parents' expectations.
You can also share their sorrows of loneliness and make them relief through visiting the graves of your departed parents whom you might have lost during most of the hardest times
Parents Day Gifts and Gift Ideas
Gift them books and flowers.
You can gift a packet of a cigar to your father.
You can gift your parents their large-sized framed photos.
You also can gift a framed photo of your kids to your mother.
Gift a wrist-watch to your father.
Give a fragrance of your father's choice to him.
Make them remind their marriage day.
Make them remind the day of your and your siblings' birth.
Parents' Day has various dates in various countries of the world. But most countries celebrate parents' day on the fourth Sunday of July including the United States of America. While  United Nations observe it on 1st June every year. The United Nations provides a theme for Global Day of Parents to celebrate and execute the norms of Parents Day every year.
You also may like,