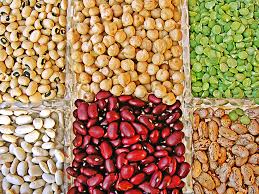 World Pulses Day 2022 is on Thursday 10, February 2022. World Pulses Day is observed yearly on the 10th of February. In the current year 2022, it would be the 4th time when World Pulses Day will be observed on Thursday 10, Feb.
What Pulses Are?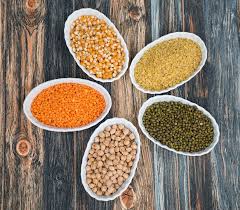 Pulses are the legume branches or small plants that contain edible seeds including beans, peas chickpeas and lentils. The term "pulses" differentiates from "Crops" because pulses are harvested when the seeds become dry whereas crops are harvested with their plants still green. Pulses are a rich source of protein, dietary fiber and minerals which are needed in our body whereas, having a higher amount of nitrogen, they add to the fertility of the land and are environment-friendly.
First-Ever Pulses Day
In 2018, it was determined by the United Nations to Celebrate a day that may express the worth, value and benefits of Pulses. Hence, after the UN's recommendations applauded through Food and AgricultureOrganization(FAO), February 10 was designated and established as an International day of Pulses. Thus on 10th February 2019, the first World Pulses Day was celebrated.
International Year of Pulses
Though it seems acceptable, that value of Pulses and the day assigned to them would have glamourized their significance after December 2018 General Assembly's resolutions by the UN, yet it is not so. Before the UN's decision to delegate a day for pulses, there had been significant work to describe the social, economic and nutritional importance of pulses. For this purpose, the year 2016, as a whole was allocated to be observed as International Year of Pulses and the UN nominated The Food and Agriculture Organization(FAO) to assist the enactment of this year in collaboration with all the governments and organizations. The day tended to formulate a chain of communication, trade and nutrition among the countries through the united nations.
Theme of World Pulses Day 2022
"Nutritious Seeds for a Sustainable Future" was determined as a slogan to be raised in the year 2016 after its nomination as International Year of Pulses. This year specified and stressed upon the nutritious importance of Pulses and since then it has been declared the theme from the year 2019(10th February, first observance as a day) to the current year, 2022's 10th February, as a similar domain to follow.
UN's Sustainable Goal that glances World Pulses Day
As the United Nations has 17 sustainable development goals for sake of the prosperity of humanity, it is also the responsibility of the people to know, why the respective day has been enlightened to meet its targets. International day of pulses, therefore, falls in the category of 2nd Goal or motive of the United Nations that entitles "Zero Hunger" and further defines its moto to produce such resources in agriculture that may help us eradicate hunger and poverty.
History of World Pulses Day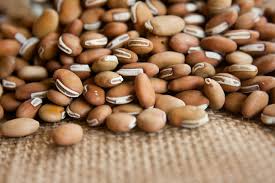 Pulses themselves have a very ancient history as they have remained a larger source of human and animal nutrition for about 10 thousand years. However, their importance has been determined when because of male-nutrition, hunger, poverty and food shortage, the world's concern has increased to meet the new targets to feed a mess of population through a healthy, hygienic and sufficient diet. In 2010 the rate of global Pulse production was doubled to 70 million Ton and this was all possible because of the Pulses' tendency to grow in any atmosphere. In 2016 however, the larger part of the world's crops(40%) was lost to plant pests and it became inevitable to foster new plants that may be more resistant to the pests and may have effective and climate-friendly nature. Similarly, the loss of crops due to plant diseases and pests costs around 290$ billion every year. On the other hand, however, researches conducted through FAO suggested that pulses had a tendency to grow in any atmosphere, were climate-friendly, whereas, their mineral richness could turn them incomparable to any other source of food. For this reason, the year 2016 was entitled as an International Year of Pulses that may enlighten the significance of Pulses to the whole world. In December 2018 following a similar pattern of concern and exigency, United Nation's General Assembly held its 73rd session on World Pulses Concern equally collaborated by the Government of Kenya, the Government of Ghana, the Food and Agriculture Organization, the International Fund for Agricultural Development, the Global Partnership for Sustainable Development Data, and the Bill & Melinda Gates Foundation. keeping enhanced economic, social and environmental unpredictability plus hunger based economic depravity in view, it was vindicated that 10th February should be observed as an International Day of Pulses thence, by 2050, the global pulse production rate would be doubled again.
Purpose of International Day of Pulses
The basic purpose of world Pulses day is a universal clarity about the need and importance of Pulses as an organic, affordable and economic food item that may not only provide us with better health and important, sufficient nutrients but also give us handsome financial support through commerciality. Another purpose to celebrate this day is that although technological advancement in agriculture has brought a reasonable increase in crop production rate yet the need for the hour is to produce crops that may help our environment too. Pulses have a higher value of Nitrogen which contradictory to other crops make the soil more fertile and feasible to grow better in successive years. Climate change, on the other hand, is a burning issue now-a-days where because of our crops' lack of reproduction capacity Urea is consumed and the aridity of land increases. Pulses have the characteristic to produce minerals and Urea by themselves and hence are environment-friendly in terms of oxygen too. The purpose to celebrate this day is also to make people aware of the fact that pulses are human-friendly, are rich in protein, have a higher rate of fiber and contain essential nutrients whereas these all things are necessary for a healthy lifestyle. Moreover, obesity is a common problem in all major countries including the USA and is the main cause of cardiac diseases and people want to get rid of obesity complications. Such observance is an attempt to make them believe that Pulses may help them in their journey to weight loss.
Significance of World Pulses Day
As mentioned earlier the world pulses day glances over the 2nd sustainable development goal, however, the significance of this day is not limited to this goal only. In fact, it includes the United Nations' other objectives included in its Agenda 2030 which may include the 3rd goal "good health and well-being" and the 13th goal "climate action". This day covers these aspects in terms of pulses as a natural, organic and essential part of good health as well as their human-friendly nature and Nitrogen richness that ultimately defines climate action. Hence this day amplifies and improvises a wide range of motives to attain in the future.
Activities of  World Pulses Day 2022
As there is no gazetted holiday on this special day, so the delicious dishes made of Pulses can be taken to work-places.
Women can be indulged and motivated to grow Pulses at home for reasonable economic/financial support.
Public figures/Celebrities are seen advertising pulses diet on this day which can help people to lose weight and enjoy a sexy figure.
The biggest pulses-producing countries India, Australia, Canada, China, USA, Brazil, Pakistan, Russia, Turkey, Ethiopia, France, Argentina, Myanmar and Nigeria celebrate World Pulses Day with great warmth.